NO MATTER WHERE YOU SHOP, AMERICA'S #1 VIP PROGRAMS IS
INCLUDED
THOUSANDS OF VEHICLES ARE AVAILABLE
Whether you're eyeing a brand-new or used car, VIP Automotive Group can help you find the perfect vehicle. Our premium dealership in Long Island, New York, offers new and used cars for sale. You can choose your ride from our extensive selection of Alfa Romeo, BMW, Chrysler, Dodge, Fiat, Ford, Honda, Jeep, Mercedes, Nissan, Ram, Subaru, Toyota, Volvo, and other models
Why Buy with VIP?
Get exclusive perks with our VIP+ program once you purchase any of our new or used cars. These benefits include:
Complimentary oil and filter changes
Complimentary loaner cars
Complimentary express lane
Free New York State (NYS) inspections
Complimentary 24/7 rescue or towing
Complimentary courtesy shuttle
Complimentary service hours
A fully transferable program if you're selling your vehicle
Moreover, VIP Automotive Group is family-owned. We've been helping drivers get the best new and used car deals since 1957. We've garnered extensive knowledge and ensure top-notch service from our staff.
We also operate in Nassau County, making our dealerships accessible to everyone in Long Island. Our certified sales team will greet you as you enter and help you with purchases or specific concerns.
Shopping at VIP's new and used car dealers offers other advantages on top of our numerous benefits. We have EZ Lease Returns and EZ Finance programs for leasing and financing. We work with all manufacturers to offer the best lease returns on all available vehicles. Meanwhile, EZ Finance offers competitive financing. Local banks and credit unions are our financing department's partners for this program.
Have you bought a car on our website? You can just visit our showroom where we have the car that you want and see what you're really getting. If you're getting a more popular model, our monthly lease specials can give you a good deal. Plus, you can place a custom order, take a particular car out on a test drive, or trade your purchased vehicle for a new one. Our EZ Trade-ins cover all makes and models regardless of mileage or defect.
---
---
Vehicle Service
Our service continues after you've bought your car. We want to ensure that your ride works at its best. VIP's new and used car dealers have a state-of-the-art service facility and a certified service team ready to check the condition of your vehicle and address its potential issues.
Furthermore, you don't need an appointment to get your car serviced. Our Quick Lane service lets us inspect your ride and fix or replace specific parts immediately. This way, your car can experience fewer problems over time.
Car bodies can get damaged due to the elements, different weather conditions, collisions, negligence, and road debris. If our certified body shop spots scratches, dents, or other damage on the body of your vehicle, we'll perform the necessary repairs. And for routine or urgent tire changes, we can install new tires from our tire distributor on your ride.
Once your car is good to go, you can pick it up or have it delivered to your home.
VIP+ Program
Our VIP+ program helps customers save on maintenance and repair costs with free lifetime perks. Here are the benefits that come with our used and new cars for sale:
Free Oil & Filter Changes
Our service team will replace your motor oil and filters throughout your car's first year and at each factory-scheduled maintenance.
Complimentary Loaner Cars
We'll also provide you with a loaner car whenever your vehicle spends time at our service facility.
Free 24/7 Rescue & Towing
If your car breaks down or gets stuck, we'll help you get it back on the road.
Complimentary New York State (NYS) Inspections
Being a VIP+ member also means free NYS inspections. You'll get a month's advance notice and have your vehicle checked by qualified NYS technicians.
Free Courtesy Shuttle
Our complimentary shuttle service will take you to your destination while we take care of your car.
Fully Transferable Program
Once a new owner buys your vehicle, we'll transfer the program to them.
Express Lane Service
Drop by any of our showrooms and get your car serviced right away.
Consistent Service at Any Time
We'll help you out whenever you need it.
Buy a New or Used Car Today
Ready to get your dream car? Find great new or used car deals on the VIP Automotive Group website, or visit any of our showrooms today.
CHOOSE YOUR VIP LOCATION
#

1
Alfa Romeo Dealer
on Long Island

928 Jericho Tpke
Westbury, NY 11590

WestburyAlfaRomeo.com
855-998-2315
#

1
Volvo Dealer In
Customer Satisfaction

345 W.Jericho Tpke
Huntington, NY 11743

HuntingtonVolvo.com
855-535-7668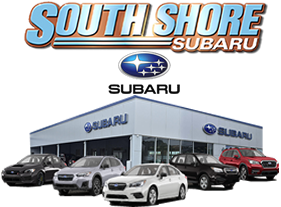 #

1
Subaru Dealer In
Customer Satisfaction

305 E. Sunrise Highway
Lindenhurst, NY 11757

SouthShoreSubaru.com
855-864-2697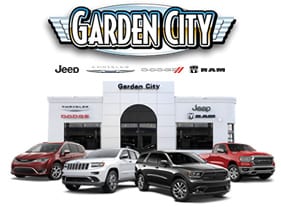 Proud Member Of
VIP Automotive Group

283 N Franklin St.
Hempstead, NY 11550

GardenCityJeepChryslerDodge.com
516-554-0707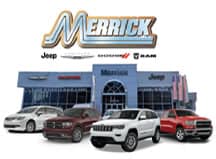 Proud Member Of
VIP Automotive Group
3614 Sunrise Highway
Wantagh, NY 11793

MerrickDodgeChryslerJeep.com
516-262-5379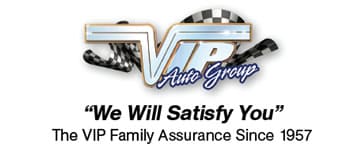 Latest Automotive Blog